The 2017 Indian Premier League starts on the 5th April and is scheduled to finish on 21st May 2017. 
The Indian Premier League is a T20 tournament consisting of  eight city franchises. The format is that each team plays each other twice, once at home and once away. Once the league games are complete, the top four teams enter the play offs. First plays second. The winner of that match goes straight into the final. Third then play fourth, and the winner of the match play the loser of the first play off match for a chance to be in the final.
The popularity and money involved in Indian Premier League cricket is quite astonishing. It's the most attended cricket league globally, including Australia's Big Bash. Out of all the sports globally, it ranks sixth.  It is however the auction process which attracts the majority of the attention.
How The Indian Premier League Auction Works
The auction of players in Indian Premier League is one of five ways the franchises can attain players.
There were a total of 352 players who were part of the auction, although only 76 players would actually be bought. Each player has a 'base price'. That is the price at which bidding starts. The action then follows a conventional format, with each franchise bidding to secure a player. After all the players have been put up for auction in that first round, there is a second round of auctions, consisting of all the unsold players.
In the second round of auctions, all the base prices are halved, and this is the last chance for the franchises to sign players. Here are some of the top prices paid for players:
Ben Stokes – Rs 14.5 crore ($2.1m)
Tymal Mills – Rs 12 crore ($1.7m)
Kagiso Rabada – Rs 5 crore ($746,000)
Pat Cummins – Rs 4.5 crore ($671,000)
Trent Boult – Rs 5 crore ($746,000)
Chris Woakes – Rs 4.2 crore ($626,000)
Karn Sharma – Rs 3.2 crore ($477,000)
Rashid Khan – Rs 4 crore ($597,000)
England's all-rounder Ben Stokes was the most expensive player, fetching £1.7m.  That is very close to the all-time record of £1.9m which was paid for Yuvraj Singh by the Delhi Daredevils in 2015. Tymal Mills had a base price of just £600,000 but fetched £1.4m. This was a pleasant surprise given the player's historic injury problems, leading him to quit longer forms of the sport, and nearly even retire from the game in 2014. He only has four England caps, but he is available for the entire tournament. Many of the other England players, including Billings and Morgan will have limited availability.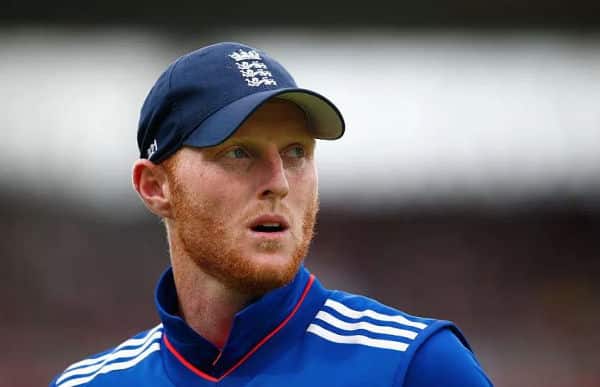 They will get paid a pro-rata amount of their fee based on how many games they can play. Stokes is expected to be available for only the first 14 matches due to International commitments, but certainly the sums of money involved can be life changing for the players. One domestic tournament lasting about six weeks, and the players can earn double what the ECB pay an England test player in an entire year. That has got to provide a challenge to maintain motivation and drive for other forms of cricket.
How To Watch The Indian Premier League Live in The UK
Sky have the rights secured until 2018. They will be broadcasting 60 matches from this year's T20 tournament on Sky Sports. You will be able to stream it on Sky Go.
Indian Premier League Betting Odds
The Bangalore Royal Challengers will start as tournament favourites. Last year Sunrisers Hyderabad won, and are priced at 6.50 by 10Bet.
Bangalore Royal Challengers – 4.35
Mumbai Indians – 6.00
Rising Pune Supergiants – 6.00
Sunrisers Hyderabad – 6.50
Gujarat Lions – 7.50
Delhi DareDevils – 7.50
Kolkata Knight Riders – 9.00
Kings XI Punjab – 12.00
Indian Premier League Betting Offers
There is one offer available from Paddy Power currently.
Paddy Power – Back a team to win, and if they score 175 but fail to win the match, Paddy Power will refund your losing stake as a free bet. The max free bet you can earn from this is £20.
Boylesports – Boylesports have the same offer as Paddy Power above, with the same free bet maximum of £20.
888sport – Place five or more £10 bets, either prematch or in-play, and 888sport will give you a token to receive double winnings on your next bet. The token can be used on a bet with a max of £5.