It's getting harder and harder for bookmakers to attract new customers, meaning they're putting more effort into retaining the customers they've already got.
Many of the bookmakers will have weekly offers for particular events, i.e. money back if your horse finishes second etc. All of these can be found on our homepage by selecting 'existing' under customer.
In addition to these offers, bookmakers offer 'loyalty' programs to ensure customers remain active and keep betting. Some of these offers require you to meet a wagering requirement, whilst others offer 'free to enter' competitions or pools. If you don't know about them, you are potentially missing out.
Some of these offers can be quite confusing though, with the wagering requirements, time of the week to place the qualifying bets, and when the bets are awarded. We have therefore gone through each bookmaker to firstly find out who has loyalty schemes, and secondly then to explain them in plain English.
 1) Betway Free Bet Club

Reward: £10 in free bets each week
Requirement: Bet £25 or more on football accumulators each week
Bet £25 or more on your football accumulators during the week, and Betway will give you a £10 in free bets. To qualify, the £25 in bets need to be placed between Saturday midnight, and Friday midnight.  Once you've done that, you'll be given your free bets in two £5 instalments. One £5 free bet will be given to you at midday on Saturday (this will be available to you to use until midday the following Monday). The second free £5 will be credited on Monday at 2pm (this will be available to you to use until 2pm the following Friday).
You need to opt in to receive this offer.
2) VIPP loyalty club offer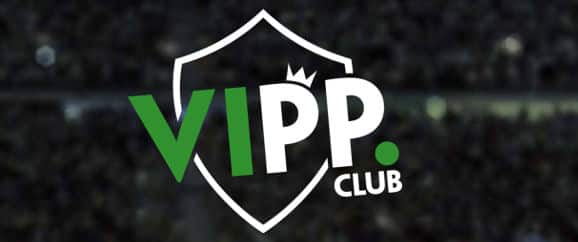 Reward: A free £10 bet each week
Requirement: Bet £10 x 5 times on any sport during a week
Bet £10 five times during the week, and Paddy Power will credit you a £10 free bet on the following Monday. Bets can be made on any sport, and can include single selections and accumulators as long as the combined odds exceed 1.5 or greater. Contributing bets have to be made on different selections, i.e. if you were planning to bet £50 on a Manchester United win anyway, placing five £10 bets will only count as one £10 bet in this loyalty programme. One other thing to be made aware of is that cashed out bets do not count. The bet must be settled.
You need to opt in to receive this offer.
3) Winner mobile loyalty free bets

Reward: Up to £200 in free bets
Requirement: £10 for every 20 x £10+ bets placed
First of all, as the name of this loyalty scheme makes clear, this is for mobile users only.  This reward offer can pay out a lot more, but in order to get that higher amount, you need to be betting a lot more. In theory, you might need to stake £200 in order to receive just a £10 free bet. Unlike the others on this page, it is calculated on a monthly basis, and qualifying bets count from a range of sports, including horse racing, football, tennis, snooker, darts and US sports.
4) Boylesports acca loyalty offer
Reward: Free £5 accumulator bet
Requirement: Place five x £10 accumulator bets on a given day
Boylesports have a good loyalty offer for customers but it'll favour those who place a lot of accumulators on one particular day. Place five accumulator, with a minimum sake and each selection having odds of at least 3/1, and Boylesports will give you a £5 free accumulator bet.
If you're not going to make all five bets on one day, then you won't qualify for the offer, so you would be better considering Betway which gives you a bigger bonus anyway. If you do decide to take advantage of this offer, then be aware that you need to opt-in.
Bet Victor Golden Goal (An extra customer benefit) 

Reward: A chance to win up to £25,000
Requirement: Free to enter with a Bet Victor account
Each week, Bet Victor runs a golden goal competition for existing members. It's free to play, although if you wager £25 during the week, you earn an extra go, and again a further £25 earns you a final third pick. To win the prize draw of £25,000, you simply need to:
Predict the first goal scorer, e.g. Aguero
Predict the minute the first goal is scored, e.g. 23rd minute
It's typically the latter game on a Saturday televised that Bet Victor pick for their golden goal competition.
It can pay dividends to not pick a conventional scorer and minute. To give an example, in the Chelsea vs Manchester United game, Pedro scored in the opening minute. No one won the pool, but in the Liverpool vs  Watford game the next month, Mané scored in the 27th minute. A popular choice, seeing the pool split between 231 people!
Because it is free to play for one prediction, similar to the Sky Super 6, there isn't really a reason to not be playing the Bet Victor golden goal competition. If you earn more predictions, even better as that will improve your chances of winning.
Betway 4 to Score (An extra customer benefit) 

Reward: A chance to win up to £25,000
Requirement: Free to enter with a Betway account
Each week, pick the team to score first within each the following leagues; Premier League, Championship, League One and League Two, and if you get it correct, you can win a prize of up £25,000.
Again this is a free to enter competition, so you should plan to enter it each week.
The goal scorer times are determined by BBC sport, and if goals are scored at the same time, then both teams are eligible for correct predictions. If just one person gets it correct, they will scoop the full £25,000, otherwise if there are multiple winners, the prize pool is shared equally.
To wrap up
The majority of the loyalty schemes listed in this article were launched in 2016. We would not be surprised if other bookmakers roll out similar schemes too, and when they do so, we'll be sure to update this page.
For now, it is, Betway and (to some degree) Winner, who have the best loyal programs. William hill did have their 'Offerclub' last year but was withdrawn for this 17/18 season.
On top of that, there some other 'perks' that existing customers can get. Bet Victor's Golden Goal and Betway's 4 to Score competitions don't require you to have staked anything in order to participate. Really, if you have an account with any of these bookmakers, you should be logging in weekly for your free chance to win some dosh.