The first Test of the 2017/18 series takes place in Brisbane on Wednesday 22nd November.
The Ashes will start with Australia the firm favourites to win. Most bookmakers have them priced between 1.70 and 1.80 to win the series. On the contrary, England can be backed at around 4.50. Why is it that Australia is so heavily favoured?
Historical records are a good place to start. Australia has won six of the last seven Ashes series on home soil. England lost 5-0 during their last visit in 2013/14. England has only won the Ashes in Australia once, in the past 30 years. That was in 2011.
Besides South Africa, in the past five years, no other team (England, India, New Zealand, Pakistan, Sri Lanka, and West Indies) have won a single Test match here.
Evidently, England find conditions more difficult in Australia. One of the main reasons for this the different playing conditions. Cricket during an English summer is much milder, and more movement is achieved, especially under overcast conditions. James Anderson and Stuart Broad, two of England's leading wicket-takers leverage this heavily.
Australian summers are different. They're hotter and drier. This, plus the use of a different ball results in much less movement Battles between batsman and bowler tend to be fought on pure pace and aggression. This is where Australian bowlers excel.
The first Test will take place in Brisbane, at the Gabba. It's probably the fastest wicket in the world and will suit Australia.
It's not all doom and gloom for England though. The players have been remarkably quiet, leaving their opponents to do much of the hype.
The solid, cocky persona of Australia has been slightly undermined with team selection choices and late changes. Shaun Marsh was a controversial inclusion in the squad, although Glenn Maxwell, the man he was picked ahead of. However, to the despair of England fans, Maxwell is now on stand-by as Marsh struggles with an injury. Warner too is struggling with a stiff neck.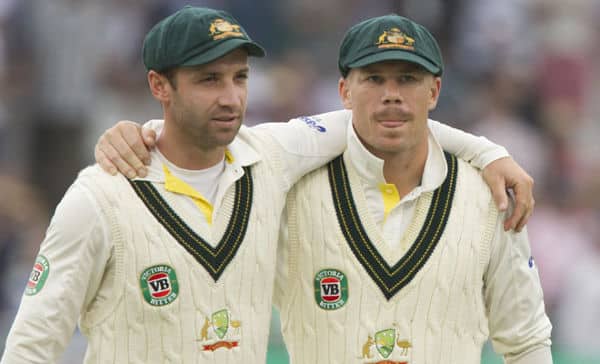 The decision to go into the first test with only four bowlers gives the insight that there are concerns about the quality and depth of their batsman. Sure, David Warner and Steve Smith are likely to score highly, but after them, there are only two or three players that provide good depth. England has more batting depth in their team selection.
Part of the delight of The Ashes is derived from the banter and sledging. The Australian team have been pretty vocal in the build-up to the first test with Nathan Lyon stating that he hopes they can "end the careers" of some of the England team.
In that whitewash, players such as Graeme Swann retired, and both Matt Prior and Jonathan Trott didn't feature much.
Although Australia are favourites in this series, hopefully, England can pick up at least one win and avoid another whitewash. The day-night Test in Adelaide will provide England with some more favourable playing conditions, and even potentially provide some fans in the UK to watch some live cricket with their breakfast.
How to Watch the 2017-18 Ashes Live
First of all, you will have to stay up pretty late. The time varies a little for each Test. Here are the details.
1st Test Brisbane (23rd Nov) – Play starts 00:00 UK time
2nd Test Adelaide (2nd Dec) – Play starts 03:30 UK time
3rd Test Perth  (14th Dec) – Play starts 02:30 UK time
4th Test Melbourne (26th Dec) – Play starts 23:30 UK time
5th Test Sydney (4th Jan) – Play starts 23:30 UK time
All coverage is exclusively on BT Sport. A free highlights show will be made available via the BT Sport website from 7 pm each day.
The Ashes Betting Offers
Offers for existing customers have started to surface, with Betfred having a cracking offer. Our cricket betting offers page is updated daily. It has more information on the offers listed below.
Betfred – Get paid as a winner if your top batsman scores a century but doesn't get the top score. This will be an attractive offer for backing some of the Australian batsmen.  You'd fancy Warner or Smith to get a century, even if someone else outscores them.
Unibet – Receive a 10% profit boost on any of the Tests.  There is a maximum payout of £1,000 per week with this offer.
William Hill – This is available for the first Test at the moment, but might appear for future tests. Back £10 on #yourodds and receive a £5 free bet