It's getting harder for bookmakers to attract new customers. They're putting more effort into retaining the customers they've already got.
Many of the bookmakers have weekly offers for particular sporting events. It is possible to get money back if certain players score, if matches end goalless and if your horse finishes second.
These existing customer offers are updated daily on the My Betting Sites homepage.
In addition, some bookmakers run 'loyalty' programs and competitions. These incentivise players to bet more on particular bookmakers.  You stand to gain free bets and potentially lucrative jackpots by learning about them.
This has been updated for 2018/19 football season.
1) Corals 'Bet and Get' Club

Reward: 2 x £5 free bet
Requirement: Bet £25 during the week
Bet a cumulative total of at least £25 on any sports markets (each selection must have odds of at least 2.00) from Monday to Thursday each week and Coral will reward you with 2 x £5 free bets. One £5 bet can be used online, and the other £5 free bet is for use in store.
You'll receive your free bets on Friday (by 18.00) and you have until Sunday midnight to use them.
You must opt-in to receive this offer.
 2) Betway Free Bet Club

Reward: £10 in free bets each week
Requirement: Bet £25 or more on football accumulators each week
Bet £25 or more on your football accumulators during the week and Betway will give you a £10 in free bets.
To qualify, the £25 in bets need to be placed between Saturday midnight, and Friday midnight.  Once you've done that, you'll be given your free bets in two £5 instalments. One £5 free bet will be given to you at midday on Saturday (this will be available to you to use until midday the following Monday). The second free £5 will be credited on Monday at 2 pm (this will be available to you to use until 2 pm the following Friday).
You need to opt-in to receive this offer.
3) Paddy's Rewards Club

Reward: Free £10 bet each week
Requirement: Bet £10 x 5 times on any sport during a week
Bet £10 five times during the week and Paddy Power will credit you a £10 free bet on the following Monday.
Bets can be made on any sport and can include single selections and accumulators, providing the combined odds are 1.5 or greater. Contributing bets have to be made on different selections, i.e. if you were planning to bet £50 on a Manchester United win anyway, placing five £10 bets will only count as one £10 bet in this loyalty programme.
One other thing to be made aware of is that cashed out bets do not count. Free bets are credited by 12 pm on each Monday.
You need to opt-in to receive this offer.
4) MansionBet Acca Club

Reward: £10 accumulator bet
Requirement: Bet £20 on an accumulator
Stake a minimum of £20 on any straight-line accumulator, and MansionBet will reward you with a free bet equal to 50% of your stake, up to £10.
The qualifying accumulators require 5 selections or more, at cumulative odds of 4.0. You'll receive your free bet for the following week.
Key for this offer is that you need to opt-in every single week to receive this offer.
5) Boylesports 'Acca Loyalty' Offer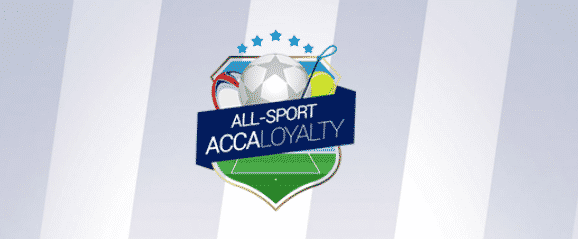 Reward: Free £5 accumulator bet
Requirement: Place 5 x £5 accumulators
You can earn a £5 free football accumulator by earning five stamps. You will earn a stamp every time you place an accumulator with at least five selections and total odds of 4.00. It is only possible to earn one stamp per day. You need to opt-in first to receive this offer.
6) Winner Mobile Loyalty Free Bets

Reward: Up to £200 in free bets
Requirement: £10 for every 20 x £10+ bets placed
First of all, as the name of this loyalty scheme makes clear, this is for mobile users only.
This reward offer can pay out a lot more, but in order to get that higher amount, you need to be betting a lot more. In theory, you might need to stake £200 in order to receive just a £10 free bet. Unlike the others on this page, it is calculated on a monthly basis, and qualifying bets count from a range of sports. Sports include horse racing, football, tennis, snooker, darts and US sports.
7) Bet Victor Best Bet Wins (Competition)

Reward: Win up to £5,000
Requirement: Place a £1+ qualifying bet
Bet Victor has a new competition for the 18/19 season called 'BestBetWins'.
Best Bet Wins is a weekly leaderboard that charts the biggest winning odds. To participate, simply bet at least £1 on any market of a football match.
If you are at the top of the leaderboard by the end of the week, you will win or share a guaranteed prize of £5,000.
It's possible to see some of the previous winners on the Bet Victor website. The winning odds each week varies from 150/1 to 720/1.
8) Betway 4 to Score (Competition)

Reward: Win up to £25,000
Requirement: Free to enter with a Betway account
Each week, pick the team to score first within each the following leagues; Premier League, Championship, League One and League Two. If you get it correct, you can win a prize of up £25,000.
Again this is a free competition to enter, so you should plan to enter it each week.
The goalscorer times are determined by BBC sport, and if goals are scored at the same time, then both teams are eligible for correct predictions. If just one person gets it correct, they will scoop the full £25,000, otherwise, if there are multiple winners, the prize pool is shared equally.
9) Unibet Champions League 4 Predictor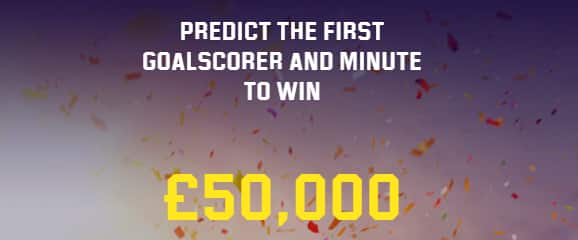 Reward: Win up to £50,000
Requirement: Free to enter with a Unibet account
This competition returns for the 18/19 Champions League campaign.
Predict the scores of four Champions League fixtures and you can win £50k. If multiple people correctly make the prediction, then the prize will be shared among them. If no one correctly makes the prediction, then a prize of £10k will be awarded to the player who scored the most points, deriving from correct predictions.
It's free to play, so if you don't have an account, sign up and get this welcome bonus offer and enter weekly.
10) MansionBet Champions League Cup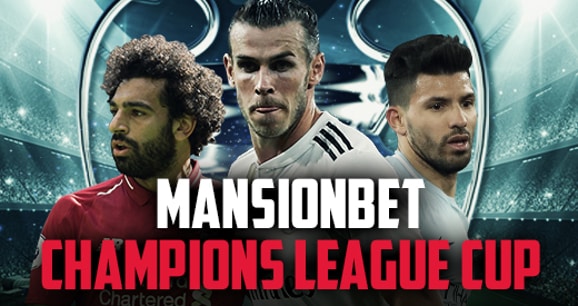 Reward: Win up to £10,000
Requirement: Place a £1+ qualifying bet
This is much like the Bet Victor competition.
MansionBet's Champions League Cup is a weekly leaderboard that lists players with the longest winning odds. The person who has created (and won) the bet with the longest odds within the YourBet market, will win a weekly prize. The overall winner stands to win £10,000. You need to make a bet of at least £1 to enter.
In Summary
The Paddy Power loyalty scheme is one of the very best at the moment, as it allows you to earn free bets on all sports. Otherwise, they focus more on football accumulators.
We've seen less free competitions versus previous seasons. If you have an account with the bookmaker, and if they don't cost anything to enter such as Betway's '4 to score' then it is worth spending ten minutes weekly entering.
On top of these free bet clubs and competitions, bookmakers will have 'one off' offers for particular matches and races. All of these can be found on the My Betting Sites homepage.