How we picked our selection of best online bookmakers
Sports betting is big business in the United Kingdom, with bettors using online bookies in the UK to gamble on football, horse racing, greyhounds, tennis, and more. There is no shortage of UK bookmakers on our list promising you the very best service, but which one should you trust? Read on for in-depth online bookmaker reviews and advice.
There are many things that we took into consideration when it came to compiling our list of the best online bookmakers. Factors such as the number of betting markets available on an operator's sportsbook, the usability of their website and mobile app, their customer service, the simplicity of their sign-up process, as well as whether their welcome bonus is a strong one for new customers. It's also worth noting that the best online bookmakers offer regular promotions to existing customers after they've signed up as well, so this is another factor to look out for with a bookmaker.
Our list of bookmaker reviews saves you the time of having to look through each bookmaker to see what advantages and disadvantages they currently have before you consider signing up with them.
Remember, you are not limited to opening an account with one bookie, so shop around and take advantage of as many as possible. The more bookmakers you have an account with the better your chance of getting the market best price, not to mention all the online bookmaker offers you'll receive. Our list is designed to help but, please remember, it's advice only and you should opt for the online operator that best appeals to you.
What should you look for in a bookmaker review?
Every player will have different interests when looking through bookmaker reviews. Features such as the generosity of a bookies' welcome offer, as well as recurring promotions, the compatibility of their mobile app, the competitiveness of their odds, and in-play betting markets are just some of the things you should consider.
However, the main point you should look out for is that the bookmaker should be licensed and regulated by the United Kingdom Gambling Commission. If the homepage doesn't have a UKGC logo, exit the website ASAP as it could pose a serious threat to your online security. Thankfully, each of the bookmakers mentioned in this article is licensed and regulated by the UK Gambling Commission.
Below are a few more recommendations on what you should look for in an online bookmaker review.
Deposit and Withdraw in British Pounds
All of the best bookmakers in the UK should allow you to play with GBP. You should be able to make your deposit in British currency and to withdraw it in the same way.
Native English Customer Service Support
If you have a problem with your account, balance, or the website, you may need to get in touch with customer services. It can be tricky to communicate with advisors who only have a basic level of English, so if you choose UK bookmakers with UK-based offices then you may find that they can deal with your complaint more efficiently.
Accepts British Payment Methods
New UK bookmakers who offer a truly local service generally accept more niche ways of transferring money, such as Stripe and Ukash. They should also accept all the most popular forms of payments such as Skrill, Visa, and Mastercard.
Shows all the Best British Sport
Some sports, like tennis, horse racing, and football, are popular all over the world. UK online bookmakers should also offer betting on some of the other best-loved British sports, including rugby union, darts, snooker, cricket, badminton, and netball.
Helps you to Understand Fractional Odds
It can be tricky to work out the correct value of odds, so good UK online bookmakers will set them out in clear, easy to understand terms.
UK-Specific Betting Markets
It can be fun to place a bet on current events, especially with topics such as the royal family, politics, and entertainment. UK-specific betting markets are particularly useful for placing small bets or free bets.
Free Bets for Existing Customers
Most bookies UK offer a free bet on signup as a way to entice new customers. However, some of the best bookmakers in the UK also offer free bets throughout your time on the site, depending on your betting behaviour.
Special Offers and Bonuses
UK bookmakers listed often offer special cashback bonuses, as well as special offers. Many of these special offers are available on accumulators, particularly with Acca boosts.
Clear, Concise, British Terminology
UK bookmaker websites should always be written in native English. Badly translated sites can cause all sorts of issues, so it's vital to make sure that the wording is correct and easy to understand.
Wide Range of Products Available
All well as regular betting, the best UK sites generally offer a range of other products and games, including e-sports or virtual sports, bingo, and casino games.
Which are the top 3 bookies for horse racing?
Horse racing is amongst the most popular sports for gambling. Regardless of if it's one of the big meetings from the UK or Ireland, such as the Cheltenham Festival, Punchestown Festival, Aintree Festival, Royal Ascot, York or one of the several meetings that take place every day, including Ayr, Ffos Las and Goodwood, there's always something to bet on with any of the following three bookmaker online.
A leading online bookies for horse racing should offer as many markets as possible, including win, place, win or not, match betting, Tote and plenty more besides. There should be dozens of ways to gamble on racing, including Placepot, Jackpot, Lucky 15, Yankee and Heinz. Modern horse racing betting is all about choice.
With Betfair you can even bet on a horse race in-running when using the exchange and that's not something you can do with many online UK bookmakers. Read our review of the best three UK bookmakers online for horse racing, choose the one that best suits your needs then click the link to open and account.
It takes just a matter of minutes to register and, from there, you can take advantage of the welcome bonus before diving into the long list of available horse racing betting markets on your desktop computer or mobile app.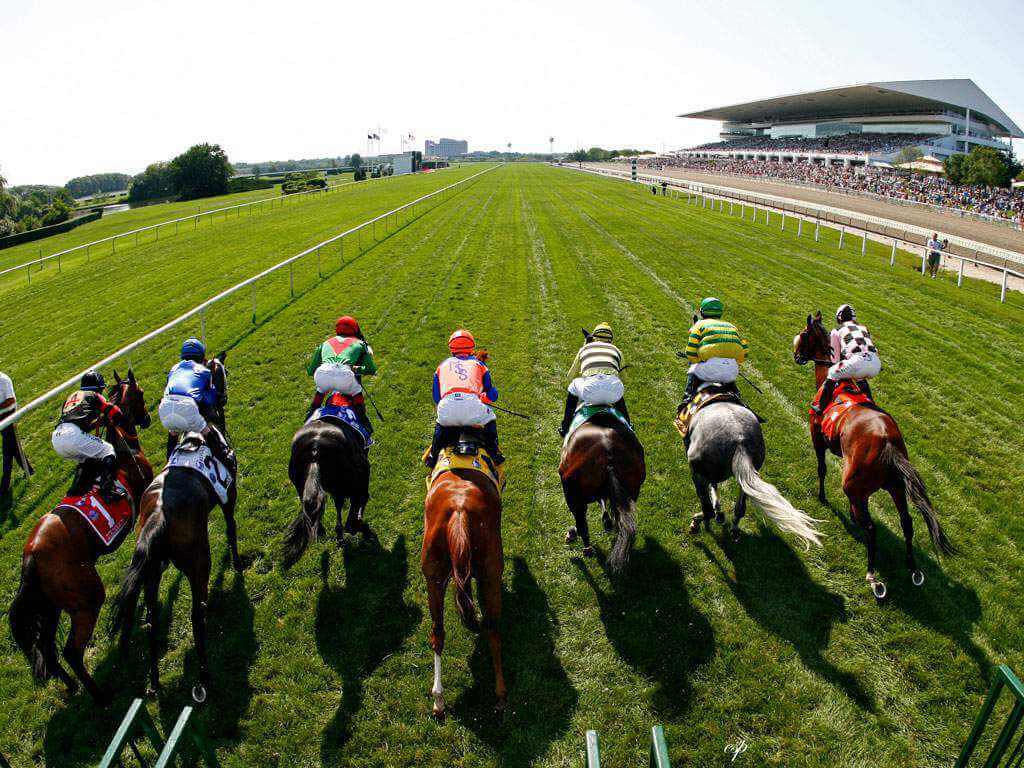 Betfair
Whether you are using the Betfair exchange or the Betfair sportsbook, there's plenty to love about the horse racing service you'll find here. The exchange is a truly unique way to gamble on the sport of kings. You can back a horse to win the race or lay it which, in other words, is putting money on a horse not to win a race.
You can also play the roll of trader, draw up a book and accept bets from other Betfair exchange users. This feature helps Betfair stand out from other online bookmakers and is why they are one of the best online bookies UK for racing.
Paddy Power
Paddy Power are known for their love of two things, sports betting and giving customers the best online bookmakers offers. This Irish betting brand is intent on global domination, and they aim to achieve it by standing out from the crowd and going the extra mile to win your custom. Their lad's mag style of advertising has made them many enemies, but not nearly as many devoted fans.
They don't take themselves too seriously but are deadly serious when it comes to giving you a premier horse racing betting experience. Take advantage of the many offers and promotions, including money back for fallers and extra places each way in the biggest races, including those at the Cheltenham Festival and Royal Ascot. One of the online bookmakers UK worth having onside.
Betfred
Betfred started out with a mission to give sports bettors the best customer service while making gambling fun again and those qualities remain as true today as they were when opening the first high street betting office. Betfred enjoy giving members a range of different ways to bet on horse racing. Visit their modern website or user-friendly mobile app for evidence of this.
They rank as one of the top online bookies for racing, giving out eye-catching offers. Betfred cover fixtures from the UK and Ireland as well as Australia, USA, Canada, Germany, France, Hong Kong and more. Visit this bookmakers today and you'll be blown away by the options open to you when it comes to placing a bet on horse racing. Their promotions page is packed too and well worth a visit.
Which bookmakers have a good casino section?
Major online bookmakers looking to gain a sizeable share of the market not only have to offer the best sports betting service, they also have to make available a fantastic casino section. What's more, they have to allow members access to casino betting without having to open a new account. At the likes of Ladbrokes, Coral and Unibet you can bet on sports, click the casino tab and play one of over hundreds of slots and table games, including roulette and blackjack.
You may not have to open a separate casino account to bet with these brands, but you will receive a generous welcome bonus when making your first deposit and bet. This may include free spins and competition entry. When moving between sports and casino you can transfer your cash across, making it even easier to play.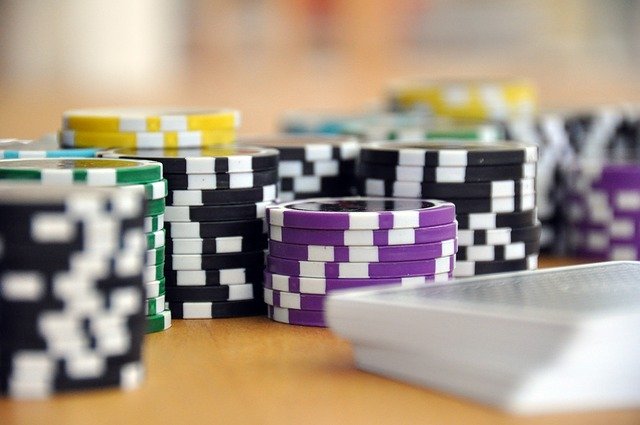 Which Online Bookmakers Have the Best Reviews?
People who review UK online bookmakers generally have lots of experience with using different UK online bookies, so they are able to offer fairly comprehensive feedback about the advantages and disadvantages of each site. Many of them have been betting for several years, both online and in high street stores, so they have a good understanding of what makes a top UK bookmaker.
The reviews may take into account how easy the website is to use, the payment methods available, and the minimum deposit. They may discuss specific areas of betting, such as football or horse racing, as well as the other highlights of the site such as casino games, and they may also compare them to similar sites.
Some of the top rated online UK bookmakers include:
Paddy Power
BetVictor
Bet 365
Betfair
Unibet
Detailed bookmaker reviews
Bookmaker Reviews