You've come to the right page if you're looking to find out about Unibet withdrawal times. We'll take you through the timing it takes to get your winnings, how much you can withdraw, and whether you can reverse withdrawals from Unibet.
What Is The Withdrawal Time From Unibet?
Unibet withdrawal times depend on the method, but Visa debit card will take 3 – 5 working days while E-Wallets, such as Skrill, can take up to 24 hours. Below, we've listed the withdrawal time for each payment method you use on Unibet.
| | |
| --- | --- |
| Visa Debit Card, Mastercard, Maestro | 3-5 business days depending on the bank |
| E-wallet (Skrill, Neteller, PayPal) | Up to 24 hours, although typically within 2 hours. |
| Trustly | Up to 24 hours (Maximum payout of £50,000) |
| Bank Transfer | 3-5 business days |
How To Withdraw From Unibet?
To withdraw any funds from Unibet is a fairly simple task, which is a positive for this bookie. Unibet make it easy for you to have your funds with your chosen payment method as quickly as possible. Below, we'll take you through step-by-step instructions on how to withdraw funds from your Unibet account.
Click here to be directed to Unibet's site.
Log in with the email and password you signed up to Unibet with.


Select the drop-down menu on the 'Bonus' option.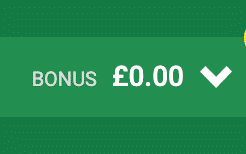 Click the 'Account' button which is coloured yellow on Unibet's site.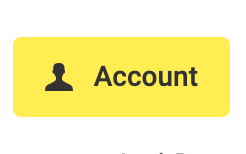 Select the 'Bank' option, before choosing the 'Withdraw Money' option.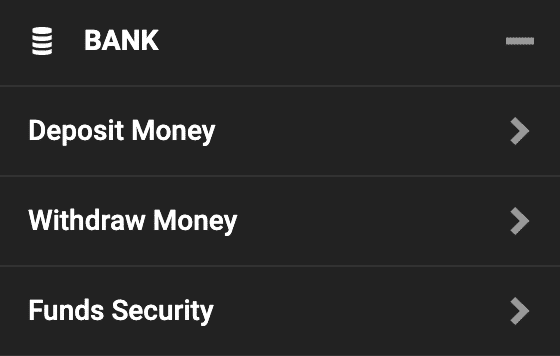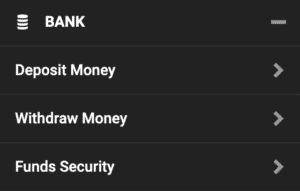 Choose how much you want to withdraw from Unibet.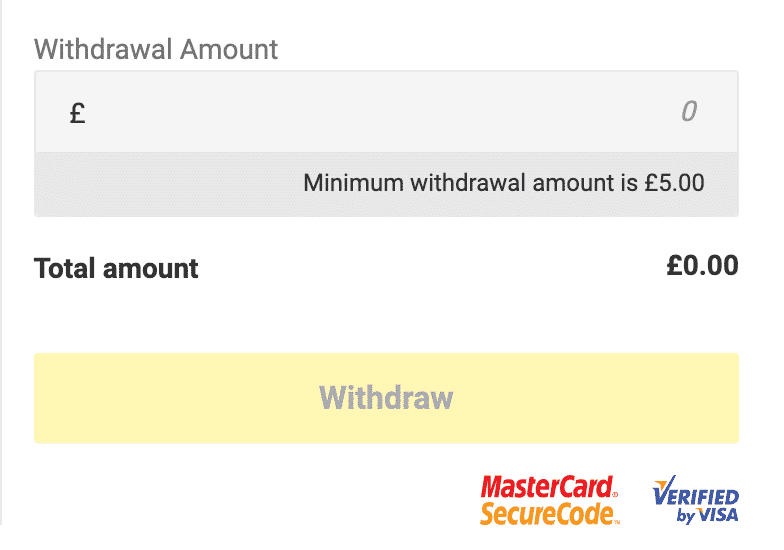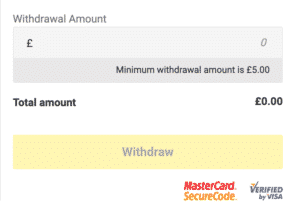 Click the 'Withdraw' button, which is coloured yellow.
What Are The Minimum & Maximum Amounts You Can Withdraw From Unibet?
The minimum withdrawal amount with Unibet is £10. This is the same limit for all withdrawal methods available and is similar to the majority of leading bookmakers, although Visa Debit, Mastercard and Maestro cards require a minimum amount of £5.
The maximum withdrawal you can make from your Unibet account in one transaction is £100,000. Simply follow the step-by-step instructions listed above, and you'll be on your way to having your funds in your chosen payment method.
It's also positive that popular withdrawal methods such as PayPal, and Visa Debit Card have the same minimum withdrawal amount as more obscure methods such as Trustly and Neteller.
Are There Any Restrictions On Withdrawing From Unibet?
There aren't any direct restrictions in place when it comes to withdrawing your funds from Unibet, although it's important to remember that you have to verify your account by providing the relevant information such as proof of your ID and address.
Can You Reverse Withdrawals From Unibet?
You'll be pleased to hear that you can reverse withdrawals made from Unibet. It's a common occurrence amongst bettors for them to make a withdrawal and then be left with no funds left in their betting account to wager funds on another bet.
With Unibet, you can reverse your withdrawal after requesting it whilst it's still pending. Once the withdrawal has been processed by Unibet, you can't reverse that withdrawal.
So, it's important that you reverse the withdrawal relatively soon after you originally requested it, otherwise, you'll have to wait for the funds to arrive in your bank account, or make a new deposit.
What To Do If You Have Problems Withdrawing From Unibet
You shouldn't have any problems with making a withdrawal from Unibet, but if you do, then there are plenty of ways in which you can get in contact with them. Below, we've listed the contact methods that Unibet have in place for their customers.
Their live chat facility is one of the most popular ways in which to contact Unibet, as they're often quick with their response to your query. It's also worth highlighting praise for Unibet's Community Forum, as this gives customers a chance to ask questions to other punters about any problems they face whilst using Unibet.
Those customers might have encountered similar problems in the past and will be able to provide them with advice on how to solve an issue that you could be faced with.
How Does Unibet's Withdrawal Time Compare With Other Bookmakers?
Compared to other bookmakers, Unibet's withdrawal time is in line with many of them, with most withdrawals to a Visa Debit Card taking between 3-5 days. However, it's important to remember that this only depends on which bank you're with, as some banks can take longer to process withdrawals from betting accounts.
Withdrawal methods such as PayPal and Skrill take up to 24 hours to appear in each account, with a withdrawal then being made to a bank account.
You'll be pleased to hear that Unibet doesn't take longer than many of the leading bookmakers to process withdrawals, which is another positive for this bookie.
Review 
Unibet's withdrawal process is relatively simple to use if you're a new customer with this bookmaker, which is a real positive. The minimum withdrawal amount of just £10 is another strong point of this bookie, and with there being a variety of withdrawal methods to choose from, you won't find much better around.
Alongside this, they also have a great sign-up offer that you can get involved with. Head over to our Unibet promo code page, whilst also checking out our Unibet review whilst you're at it, as we look into all that they have to offer their customers.