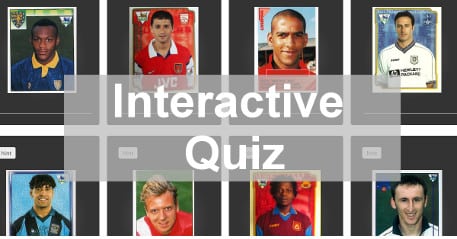 Play our new interactive football sticker quiz we've just launched.  It's probably the most difficult '90s football sticker quiz on the Internet and there are a total of 50 players to identify. Share it with your friends and see who can get the highest score.
To get the answer correct, we're looking for both the first and second name of the player. If you're finding it difficult, or if the name is on the tip of your tongue, then hit the 'hint' button, and the first name will be revealed.
If even the hint isn't enough and you're completely stuck, then you can find a full list of the answers here.