About My Betting Sites
Over ten thousand people love using MyBettingSites.co.uk every month. This is why:
We have the best offers – we list out all the available offers so you know you're getting the best value
We are trusted – due to our size and influence, bookmakers now directly contact us when they change their offers
The site is up to date – usually the site is updated weekly, and sometimes daily if there are any key changes to offers
Use of the site is free – we don't even ask that you provide an email address to use the site
Who is behind My Betting Sites?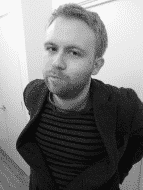 The site is run by Ian, based in South West London. He is a big sports fan, and first got into betting when he used matched betting to carry himself through university. These days he would regard himself as a casual punter. When he bets he likes to get the best value, often levering offers. He got frustrated that there wasn't one website that listed all the betting sites and their current offers.  A couple of years ago he was visiting each site, noting down the offers and circulating them around friends when his light bulb moment happened, and MyBettingSites.co.uk was born.
Unfortunately he is a Newcastle fan, so the majority of his losses have occurred on the pitch, rather than the betting slip.
I've now launched an Italian version of the site. Those in Italy should head over to Bonus Scommesse 4u.
Send us a letter (or email)
We love hearing from readers, so why not send us an email? We really appreciate feedback on our content, site layout and the offers we have.
Or if you are a bookmaker/casino website keen to feature on our site, get in touch. We tend to only feature trusted, established bookmakers but let's pick up the conversation. You can contact My Betting Sites via [email protected] or use the form below:
Please note that we cannot help you if you have an account or technical issue with one of the betting sites. We encourage you to contact their support team directly.