For this Premier League betting guide, we provide you with everything you'll need to make the most of this brilliant competition. Not only do we examine popular Premier League offers, but we also explain how you can find the best Premier League betting sites.
Below, you'll find a table with our list of the top Premier League betting sites in the United Kingdom. Let's not waste any more time and get stuck in.
In order to check out the odds for upcoming games check our latest Premier League Odds. 
Premier League Free Bets
The full list of new customer offers is available on the right for desktop users (and above this article on mobile). However, we have five that are offering great welcome offers for betting on the Premier League:
Premier League Betting Offers for Existing Customers
UK betting sites will have money back specials and enhancements for their existing customers. There tends to be a few bookmakers that run offers most week; this includes Paddy Power, Betway and Betfred. Remember, all offers come with terms and conditions, make sure you read all t's and c's attached on the bookie site before you attempt to claim an offer. 
The end of the Premier League season is here, and there's still lots for teams to play for. The fight against relegation is well and truly on, with Bournemouth, Aston Villa and Watford all in real danger of losing their Premier League status. The last day will also see the race for European places finally decided, with Champions League and Europa League spots up for grabs.
Most bookmakers are focusing on Price Boosts for Sunday's Premier League fixtures. There are a few specific offers, though. First up, Mansionbet have their Brace Insurance focusing on the race for the Champions League, with Chelsea hosting Wolves and Leicester up against Manchester United. Opt-in and place a bet on a selected market, and if any player scores two or more goals in the game, losing bets will be refunded, up to £25.
This weekend also brings us the return of Betway's First Goal Wins Premier League offer. For Leicester v Man United, back a team to win and if your team scores first and goes on to draw or lose, Betway will pay you out as a winner.
We also have an offer from 10bet for the battle between Leicester and Man United. Opt-in and bet £30+, get a £5 free bet if Vardy scores. 
Premier League Odds
Finding the best Premier League odds will allow you to make the most of your betting predictions. Identifying which bookmakers provide the best Premier League odds is an essential step in finding a competitive bookie.  
The odds on any Premier League betting site refer to how likely an outcome is. The team or individual player favoured to achieve a prediction will get lower or shorter odds. On the other hand, the unlikely competitor or underdog will get long or high odds.
Bookmakers decide on the particular Premier League odds based on a few factors. The first is a team or player's current form. Another aspect taken into consideration is the history between two teams, and if there's an injured key player or not. 
Updates on a particular team or news of injured players reach bookies at different times. It's because of this delay that sportsbooks give varying Premier League odds for any given outcome. 
One way to make the most of your Premier League betting is by comparing the odds across two or three sportsbooks. That way, you can select the bookmaker that provides favourable odds for the particular market you want to stake real money on.
Most bookies disapprove of opening multiple accounts and could cancel any winnings if you're found guilty of this act. We only recommended registering with two or three different bookies. That way, you can ensure your Premier League betting is above board and legal.
All odds are from bet365. Odds are subject to change. Last updated
20th October 2020 12:59 pm
.
Premier League Betting Tips

Bojantips
Premier League
25/10 19:45
Arsenal to win
Arsenal for me is favourite to win in this match, knowing that the injury of Vardy could be sirius, and that they played very bad against Aston Villa in their home ground, so Arsenal will have a chance...

TheTrollmanSha
Brighton
vs
West Bromwich Albion
Premier League
24/10 15:30
Brighton to win Draw No Bet
Brighton better team and favourite for me and are going to win this match in the end but the draw is possible in the end. For this reason with 10 units of the 10 available my bet is this DNB on the guests...

CuteNbad
Brighton
vs
West Bromwich Albion
Premier League
26/10 18:00
Brighton 0.00 (AH)
I'll be going for the home team to win draw no bet in this fixture because I believe that the home side are definitely the better side come and even though the newly-promoted away team are not playing...
Presentation of the Premier League
Although football in the United Kingdom goes way back, the Premier League only began in 1992. You could say the rebranding was to separate the top flight league from its previous stigmas. While the newly-formed Premier League wouldn't associate with the Football League, it would still follow the same system.
Only the best 20 teams compete in the league, and at the end of the season, the three teams with the least points are relegated. The top two teams in the Championship take the relegated teams spot, with the playoff winners joining them in the top flight.
Thanks to the popularity of the new league, television companies began broadcasting the matches. This enabled everyone to enjoy the sport from anywhere in the country, and after that, the world. 
The English Premier League or EPL is often considered the best football competition on the planet. Although the clubs don't always do well in Europe, it's still one of the most competitive leagues around. 
Manchester United are one of the most decorated teams to have ever competed in the competition. The Red Devils have managed to lift the cup a record 13 times. A large contributing factor to their past success is one of the most successful football managers of our time, Sir Alex Ferguson. 
Chelsea have also performed well over the years, trailing Manchester United with five titles under their belts. So have Manchester City, winning the league four times, after a recent rise to power. 
In any sport, specific individuals always stand out because of a natural skill or just hard work. The EPL has seen its share of world-class players, most notably Alan Shearer. While playing for Newcastle, he put the ball in the net 440 times, making him the all-time top goalscorer in the league.
Other magnificent players follow Shearer, also scoring an abundance of goals. Players like Wayne Rooney, David Beckham and Cristiano Ronaldo are household names. No matter which team you support, there's no denying the importance these players have had on the beautiful game. 
The 19/20 EPL season recently concluded, with Liverpool coming out on top. This was after a mesmerising season, dominating almost all their matches. The season also saw plenty of upsets and the relegation of Watford, Bournemouth and Norwich.
The most recent season will probably go down as the most unusual, after a postponement of matches due to the COVID pandemic. As we gear up for this season, punters eagerly await the next round of Premier League betting opportunities.
Outright Premier League Odds
Liverpool have now won the 2019/2020 Premier League title. Below are the current odds for the 2020/2021 campaign.
William Hill Odds As Of 22/09 all odds are subject to change
Premier League Relegation Odds
The Premier League relegation battle is hotting up. Norwich have already been relegated.
Odds As Of 24/07:
| Team | Odds to be Relegated |
| --- | --- |
| Fullham | 1/2 |
| West Brom | 8/13 |
| Newcastle | 9/4 |
William Hill Odds As Of 22/09 all odds are subject to change
How We Picked Our Best Premier League Betting Sites
The only way to ensure you have access to the best Premier League betting offers is by registering with a top-class sportsbook. But how can you tell the good from the bad? In this section, we take you through our process of finding the best Premier League betting sites.
Licensed and Regulated
To start, you need to confirm the bookmaker holds a valid gambling license with the appropriate governing body. The UK Gambling Commission regulates the most reliable sportsbooks in the United Kingdom. It's a crucial step in finding a Premier League betting site, as you don't want to lose your money to a scam.
Country Restrictions
Another good idea is to confirm the bookie provides Premier League betting offers in your country. This is to negate any problems in the future when it comes to withdrawing your winnings. 
Lucrative Offers
The next step is to compare the available Premier League sign up offers between bookmakers. These welcome bonuses are a fantastic way of starting your Premier League betting account. The best rewards come in the form of deposit bonuses, and Premier League free bets.
While in the bonus section, it's an excellent time to note any valuable Premier League betting promotions for regular players. That way, you'll have an understanding of the benefits you can collect after you complete your welcome reward. 
Competitive Odds
You'll then want to compare the bookies Premier League odds with other sportsbooks. This is another vital step, as you'll want to get the most out of your wager. The chance of finding a bookmaker with the best Premier League odds across all markets is slim. Instead, try to focus on the particular Premier League betting markets you plan to stake money on.
While not linked to Premier League betting, you should investigate the other sports markets available at the sportsbook. You'll want to see a wide variety of popular sports and niche markets to diversify your betting when the EPL season is finished. 
Payments
Another factor to consider when choosing a new Premier League betting site is the payment section. Having a clear understanding of the bookmaker's payment options will only benefit you in the long run. Check what payment methods it has and if you need to pay any service fees. 
Support Team
Finally, examine the sportsbook's customer support section. Look at how comprehensive its FAQ section is, and what methods of contact it provides. While the goal is to have a problem-free Premier League betting experience, it's worth knowing how to fix an issue if one arises. 
Once you've gone through these steps, you're ready to pick a winning sportsbook. You can also register for some valuable Premier league betting offers, making your experience that much sweeter.
Betting sites with Premier League Offers
We keep this page updated daily throughout the season with the best promotions open to new customers.
Our Predictions for the Premier League
Now is the best time to start predicting the next EPL winners. The league has many quality players and teams capable of lifting the coveted Premier League crown come the end of the season. We examine which sides show the most promise, and who the underdogs are for the 20/21 EPL season.
Unsurprisingly, Liverpool and Manchester City assume the role as the favourites for next season. Liverpool dominated proceedings last season, emerging as runaway champions of the EPL by 18 points. Many experts believe this groove will continue into the coming season, making Liverpool daunting opponents. 
Manchester City will want to improve on their performance, finishing second behind Liverpool. City's deep pockets have allowed them to put together a star-studded roster capable of winning everything. 
Chelsea and Manchester United make up the other favourites to win the next EPL season. The Red Devils will want to put in a better performance this year, especially after their late exit from the Europa League despite being favourite. 
Chelsea have managed to prove some doubters wrong, after the departure of star player Eden Hazard before the start of last season. What's more, the Blues have already spent heavily and added a few players to the squad this transfer period. Punters will look forward to seeing a fresh and invigorated Chelsea side. 
The EPL is anything but predictable. Underdogs continually prove punters wrong, beating all the odds. A prime example of this is Leicester City, recently winning the league crown. This year, experts will keep a close eye on dark horses, Leeds, as they make their long-awaited return to the division.
Spurs also show the capability of pulling off an upset and winning the next season. In recent years, fans have experienced joy and frustration due to their inconsistent performances. Only time will tell what the future holds.
Premier League Offers for Existing Customers
So far we've pointed out a few valuable Premier League offers for new players. However, existing customers can also get massive bonuses and rewards from regular Premier League betting promotions. In this section, we investigate the most popular types of promotions for loyal customers.
The first Premier League betting promotion worth looking at is an in-play bonus. Here you're awarded bonus credit when you deposit and wager a particular amount on a given market. You can then use your free credits to bet on the in-play market while watching a live stream of the game.
Another popular Premier League betting promotion grants free bets. You'll have to stake over a specified amount on a particular market for this award. Each bookie requires something different, so make sure you read the wagering requirements. That way, you'll know what you can and can't do.
The next Premier League offer comes in the form of an early reward if your chosen team goes two goals up. When this happens, the bookmaker will pay out your winnings before the game even ends. 
The fourth exciting Premier league offer for existing players is a promotion rewarding double your winnings. For this bonus, you'll need your team to score a penalty during any point of the game.
The last promotion is a Premier League odds boost. What this means is the bookie will double your winnings if your chosen goalscorer converts two goals. Some bookmakers go even further, rewarding you with triple your winnings if the player scores a hat-trick.
Let's look at some of the better offers available.

Brace Insurance – Chelsea v Wolves/Leicester v Man United (26th July)
Get up to £25 back on losing bets if any player scores two or more goals. Applies to First/Last Goalscorer, Correct Score, Half-Time/Full-Time or Match Winner & Both Teams To Score markets. Opt-in required. T&Cs apply.

First Goal Wins – Leicester v Man United (26th July)
Back a team to win and if your team scores first and goes on to draw or lose, Betway will pay you out as a winner. T&Cs apply. 

Bet £30+, get a £5 free bet – Leicester v Man United (26th July)
Bet £30+, get a £5 free bet if Vardy scores. Opt-in required. T&Cs apply.
Our Top Selection of Premier League Betting Offers
In this section, we take you through our top Premier League betting offers and what they give you. Remember that you're in no way required to claim any of the bonuses at a sportsbook. Only opt-in to promotions you feel provide you with value. 
Some Premier League betting offers provide more value than others. One of the best bonuses to look out for is a deposit bonus. It usually comes in the form of a Premier League sign up offer, matching your first deposit amount. These bonuses are fantastic for getting your account off the ground, depending on how much you transfer.
The next popular Premier League betting offer worth checking out is a cashback promotion. This rewards you with a return of a percentage of your first week's losses. Although nobody plans to fail on purpose, it's always comforting having a safety net if things go wrong. Make sure you don't withdraw any winnings before this Premier League sign up offer finishes, as this usually causes the bonus to expire.
Another similar Premier League betting offer is a risk-free wager. Rather than an entire week worth of losses, you get insurance on a single bet. If your prediction is incorrect, you get the full value of your stake back in your account as bonus credit. This Premier League sign up offer requires a deposit of real money into your account before you receive the bonus.
Some bookies provide a Premier League betting offer that rewards you with free bets. These Premier League free bets allow you to place a wager on an outcome without any financial risk. Free bets usually come with Premier League sign up offers, but you can sometimes get them on their own.
The last Premier League sign up offer to look out for is a bonus giving you insurance on an accumulator bet. This Premier League betting offer doesn't come up a lot; however, it benefits those interested in the Acca market. Usually, it involves putting together five different bets or more. If one of your predictions fails to come in, you get your original wager returned.
Here are offers that are available for all Premier League matches, throughout the entire season.

Double Winnings If a Penalty Is Scored
Get double winnings on first goalscorer and correct score bets, when a penalty is scored at any time. You must opt-in to receive this offer. Available for all Premier League matches, and select matches broadcasted live in the UK.
Additional winnings are paid as a free bet, up to £500 per customer.

Get Paid out Early If Your Team Goes 2 Goals Up
Paddy Power will pay you as a winner straight away if your team goes 2 goals up at any stage in a game.
This is available for all Premier League matches this season.

Free £10 Bet Every Week When You Bet £25 on the Premier League
Betway will give free bets to those frequently betting on the Premier League. If you bet £25 on football accumulators, then you'll receive a £10 free bet, and this can be done on a weekly basis.

Free £10 Bet Every Week When You Bet £50
Similar to Betway, Paddy Power has its 'Paddy's Reward Club' program, which awards you £10 each week. If you bet £10 five times weekly on the Premier League, then you will receive a £10 free bet.

1 x £5 Free Bet When You Bet £25 During the Week
Coral has their 'Bet and Get' Club which provides you a £5 free bet when you bet £25 on the Premier League.

Extra Winnings If Your First Goalscorer Gets a Second or Third Goal
For all Premier League games, If your player scores the first goal of the match, then goes on to score another, Betfred will double your first goalscorer price. If the player then goes on to score a hat-trick, Betfred will then treble the odds.

Money Back If the Game Ends 0–0
Bet £5+ and if the game ends 0-0, then 10Bet will refund losing stakes up to £10 as a free bet.
Applies to exact Score, goalscorer (first, last or anytime) markets only.
Premier League Bet Types
The Premier League offers a multitude of exciting betting markets. In this section, we investigate the most popular types of bets and how they work. You'll find plenty of smaller markets, but remember, not all bookies provide the same Premier League betting types.
Outright Winner
A common type of wager is an outright winner bet. This is where you stake money on a team which you believe will win the EPL. It's very straightforward, making it a popular choice for punters regardless of skill. 
It's a brilliant way to stay invested throughout the season as you wait to see which team will lift the trophy. Premier league odds for this market are always the best at the beginning of the season. Make sure you place your bet before things get too predictable.
Relegation Bet
One could say the relegation bet is the exact opposite of an outright winners bet. In this type of Premier League betting, you're backing a team to finish the season in one of the three relegation places. 
Accumulator Bet
Accumulator bets are a popular choice amongst avid punters. Rather than staking money on a single event, you're wagering on multiple. The catch is that for you to win, all of your bets need to come true. If one is incorrect, you lose your entire wager. 
With the additional risk, comes extra rewards. Acca bets award a bonus on top of your wager, making it very lucrative. You also stand a chance of winning unique prizes. Look out for Premier League betting promotions specifically for accumulator bets for even more benefits.
Top Goalscorer
As the name would suggest, you're staking money on which player will score the most goals. You can wager on both the top goalscorer for a specific match or the entire season. 
What's even better is that the Premier League offers plenty of names capable of claiming this accolade. Currently bookies favour players like Mohammed Salah, Jamie Vardy and Raheem Sterling as top contenders.
Top 4 Finish
While winning the championship is the primary goal of any team, a top-four finish is almost as crucial. A top-four finish guarantees the team a spot in the Champions League, making it a vital target. 
Most bookies give similar options for this wager, but the Premier League odds vary depending on the sportsbook.
Unique Bets
Suppose you'd prefer to try out a few smaller markets? Then why not try out one of the unique bets. The Premier League offers numerous niche markets, depending on which bookmaker you use. 
Examples of these markets include; which manager is likely to get fired or which player will score before halftime. You can also wager on which players will move in the transfer window, and which team will lead the standings at Christmas. Whatever you choose, you're sure to find valuable Premier League betting at your sportsbook of choice. 
Premier League Free Bets
As we've already mentioned, Premier League free bets often come alongside another promotion, like a welcome bonus. The biggest attraction of these bets is the ability to win real money without having to stake any of your own. Use your Premier League free bets to boost your winnings, or try out a market you're unsure of without the risk.
While valuable, free bets don't have a long shelf life. Don't try to collect them, as you'll only lose out. Most of the time Premier League free bets last for around a week. If you're not sure, check your bookmaker's terms and conditions, found at the bottom of each operator's website.
It's essential to know how much your free bets are worth. The last thing you want to do is expect your free bet to cover a large wager. Usually, bookies value a single free bet token at around £5.
Best Premier League Accumulator Offers
It makes a difference where you place your bets because some betting sites will offer you insurance (i.e. if one selection doesn't come in, you will get your money back) and others will offer a bonus (get extra winnings based on the number of selections).
Best for bonuses – bet365.  You can earn a bonus of up to 70% if you place accumulators on the Premier League, Serie A, Primera Liga, Bundesliga 1 or Champions League.
Best for insurance – Paddy Power. Needing only four selections, and offering a refund up to £10, Paddy Power has a fantastic acca insurance offer.
Each bookmaker generally has their own bonus or insurance offer, with slight variations. My Betting Sites as gone through all bookmakers and compared their accumulator offers. For our detailed blog post, see our dedicated football accumulator article.
Competitions You Can Enter For Free
This year there are two competitions with free entry.
4 to Score –  Each week pick the first goalscorer in four matches. It's not won frequently, but with a rolling jackpot, the prizes can grow to become very significant.
Correct4 – This is a new competition from Coral for the 2019/20 season. It's free to play, and if you answer the questions correctly, you can earn up to £50 in cash. If you get two or three of the four correct, and you'll bag yourself a free bet.
There are a couple of others of interest that do require a bet which can be found in our loyalty scheme/ competition blog post.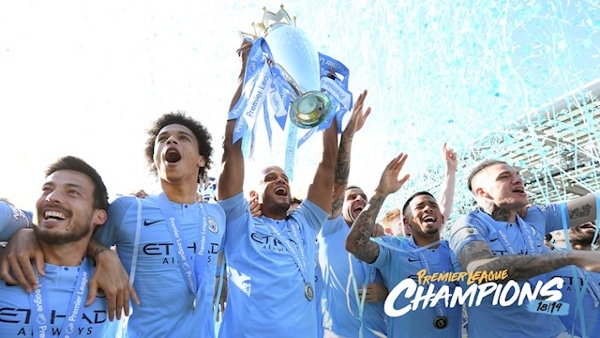 FAQs about Premier League betting offers
Frequently asked questions on Premier League sign up offers, promotions and free bets
Below you will find some questions about the English Premier League betting offers and their answers. They concern different aspects of placing bets on this competition. These should help prepare you for what to expect when placing a bet. 
Who can open a betting account?
To open an online betting account and place sportsbook bets you must be aged over 18 years old, be a UK or Irish resident and have a payment method registered to the same name as your betting account.
Which is the best bookie to bet with?
Each of the betting sites mentioned in this article can be trusted and are worth opening an account with. There are different options of either sticking with one bookmaker or opening multiple accounts to secure the best offers.
Which team should I bet on in the Premier League?
In this article you'll find our personal betting favourites that you can take into consideration with you favourite teams as well.
It is also important to read the terms and conditions in full attached to any offer, promotion or free bet before accepting.
Is EPL Betting legal in the United Kingdom?
Betting on an outcome in the EPL for real money is 100% legal in the United Kingdom. There are, unfortunately, sites on the internet that aren't reputable bookmakers and so you'll need to check if it's legitimate. 
The easiest way to confirm whether a bookmaker holds an appropriate licence is by navigating to its home page. The bookie usually states which license it holds and which governing body regulates it at the bottom of its website. 
How do you register for an account at an online sportsbook?
Signing up for an account at most reputable sportsbooks is quick and hassle-free. All you need to do is visit the bookie's homepage, and select the join option. 
You'll find a form you need to fill in with your personal information. It will also ask for things like your phone number and address.
Once the bookmaker thoroughly verifies your account, you can select your chosen payment method. Deposit funds into your account, and you can start betting for real money.  
When did EPL season start this year?
The actual exciting season for the EPL started on the 12th of September 2020. This comes after a delay caused by the COVID pandemic. The first match scheduled that took place is between Arsenal and Fulham.
What's the best type of bet for the EPL?
There's no such thing as the best bet. To find valuable wagers requires a lot of research and a bit of skill. The more you know about the sport and its players, the better decisions you'll make. 
Try to begin with simple bets like a particular game's outright winner. When you're a bit more confident, you can try dabbling in more complex markets, like accumulator bets.